The Date : 8th October
It was early in the morning and his voice was deep and husky, the kinda of morning voice when he just got up from bed - I loiiiikeeee. I was at work at the moment and was surprised and wondering to myself what had been so urgent that morning that made him called.

Himself : Happy Birthday Dear!
Me : Chuckled - Sayang, it's only the 8th of October and my birthday will be only...
Himself : On the 12th right?
Me : Yup!!! you're right and today is the 8th of October and definitely not my birthday
Himself : Truth is the reminder on my phone rang a while ago and it says it's your birthday - I must had been half awake when I read it and dismissed the date altogether.
Me : Hahahahhahahahha try again next time OK?
Himself : Ok...I'm sorry sayang.
Me : No problem...and go back to sleep hehehehehehe
Himslef : Love ya'
It's not my birthday on the
8th of October
BUT
one of the nephew of mine
Yep!
That's me

The Date : 9th October 2008
The last phone call he made before he was off to work. We were saying our good bye and all the sweet words that could lasts till the next call. I'm missing him already the moments that we spoke.
Himself : Sayang, I definitely will not be here on your birthday so I would wanna wish you once again an early Happy Birthday.
Me : Thanks sayang.
Himself : Don't be sad ok? I'll be back in two or thee months time. And we'll go for another vacation just like the old times.
Me : OK (lost in thoughts of not having him around this coming two or three months and don't even bother about the birthday anymore)
The next day was my brother birthday on the
10th of October
.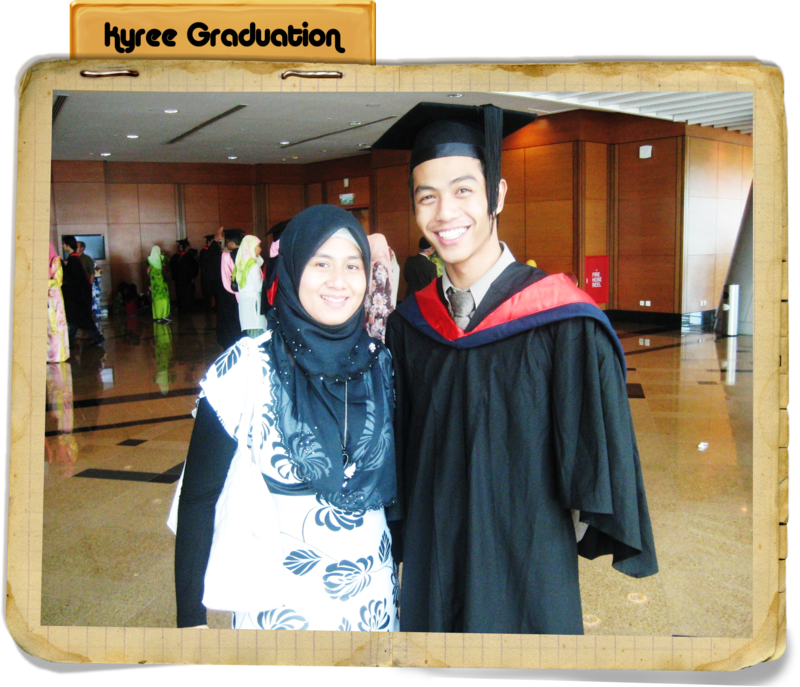 There he was the birthday boy!
The Date : 11th October 2008
I was back at my mom's. We were having a small birthday party for little akif. And in the midst of it I overheard a conversation. "There was a cake for Lina too. It's her birthday tomorrow". And when I turned my back I saw my sister was trying to syussshhhh everyone. Hahahhahahha. It's supposed to be a secret she said. Now the cats was out of the bag might as well bring the cake they said.
So there I was surrounded by nephews and nieces and cousins and second cousins who sang a Happy Birthday song all too loud. And cheers when the knife had finally dived into the cake. Life sometimes offer you the sweetest moments when you're expecting them the very least. It has been a blessing on days like this to have family to cheer you up when the husband is not there. Heeeeeeeee :D
The Date : 12th October 2008
My mom was being exact. She wished me a Happy Birthday the moment I woke up and walked out of the bedroom. I feel so childish despite the fact that this will be the last year I will be in the twenties. Ahhhhh life went by too fast (I hardly realized it) sometimes I felt it was only yesterday when I left uni and start earning.

I also found almost a pageful of Birthday greeting
From forums and friends in my inbox.
And few others who wrote on my wall on Facebook
Sweet!!!
True there is no physical gift nor present except for the cake
(thanks sis!)
But just by sending few simple gestures and pokes
All of you had made my day a little bit more breezier on my birthday
And for that I couldn't thank all of you enough!
Love ya' all
Owhhhh and I should not forget to thanks to azura
For the late night call birthday wishes
Thanks A Million!!!